Drive back to campus in style with a used Nissan in Dickson, Tennessee
Walk into any Nashville-area Walmart in mid-August, and you're quickly reminded that it's Back to School season. That means packing up and heading back to campus, whether it's to Vanderbilt University, Tennessee State University, or Belmont University.
There's only one problem: you're going to need a new ride to get there. Let Victory Nissan find you the perfect back-to-school used car that won't break your bank account.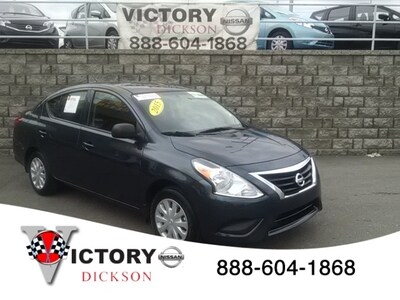 Yes, you read that right, this is a used
2015
Nissan Versa (stock #21P03058) with less than 9,000 miles for under $12,000. Now that my friend, is a bargain.
With fuel efficiency of 27 city mpg, you'll be able to drive you and four of your closest friends all over campus without wasting your hard-earned dollars at the gas station. And with 36 highway mpg, trips back home for Thanksgiving and Christmas will barely use up any your precious fuel!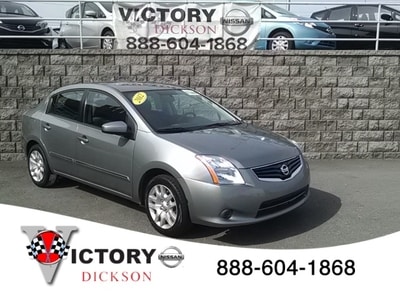 We get it: you want to drive a sporty-looking car all over campus without spending your tuition money on the car insurance.
Introducing this used 2012 Nissan Sentra (stock #21P04046) with just over 52,000 miles for under $12,000.
On that first mid-semester road trip, plug in your smartphone and take full advantage of your Sentra's 6-speaker audio system!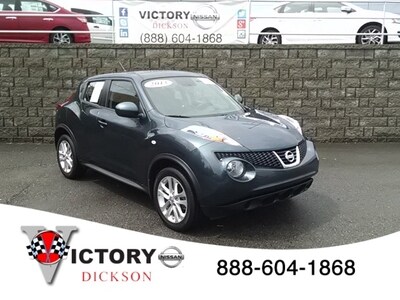 If you're a student-athlete, you're going to need a vehicle that can carry a few of your teammates and all their gear. Look no further than this used 2013 Nissan Juke (stock #21P07612), a fun-to-drive, low-mileage (19,356 miles), inexpensive ($18,998) SUV that'll last well-beyond your collegiate career.
Cruise all around campus while keeping your hands on the wheel and always knowing what's behind you, thanks to your Juke's steering wheel-mounted controls and rearview camera.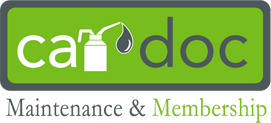 That means you get 6 lube, oil and filter changes and 3 tire rotations -- all for free!
Drive Back to School in Style
Which back-to-school Nissan are you most excited about? Let us know in the comments section below!