Nissan Rogue Hybrid: Coming Soon To Drivers In Nashville, Tennessee?
A Rogue Hybrid may be coming soon to drivers in Nashville, Tennesee after Nissan recently announced a hybrid edition to its Japanese clientele. The Japanese hybrid version features Nissan's one-motor, two-clutch hybrid system powered by a lithium ion battery and a 2.0-liter engine that promises improved low-end torque
and acceleration than the Rogue's 2.5-liter non-hybrid rendition.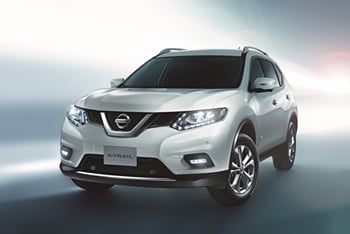 Due to increasingly rigid emissions rules, demand for hybrids in the U.S. is predicted to increase over the next five years, and Nissan wants to have a hybrid ready if necessary. By 2020, hybrids are anticipated to make up for seven-percent of all worldwide passenger car product, which is a five-perfect jump from the current two-percent this year, according to IHS Automotive.
The Nissan Rogue is Nissan's second-best selling vehicle in the U.S., behind only the Altima. Rogue sales increased 28-percent from January to March of 2015.
Click
here
to check out Victory Nissan of Dickson's New Rogue Inventory!